This article is about the Great Barrier Reef's Coral growth rate has dropped 40% since the mid-1970s. This investigation began in 2008 to 2009 and they began to compare results from a previous investigation in 1975-1976. Ocean Acidification is the suggested cause of the reduction of coral growth. CO2 Emission could be the cause since carbon dioxide from the atmosphere is absorbed by the ocean and it forms carbonic acid, H2CO3, which makes the ocean more acidic and decreases its pH. This makes it more difficult for marine organisms to grow their shells and skeletons; this also threatens coral around the globe. The team for the investigation was led by Carnegie's Ken Caldeira and including Carnegie's Jacob Silverman (the lead author) and Kenneth Schneider, formerly of Carnegie, compared measurements of the rate of calcification in one segment of Australia's Great Barrier Reef called Bird Island. Ken Caldeira says, "Ocean acidification, global warming, coastal pollution, and overfishing are all damaging coral reefs. Coral reefs have been around for millions of years, but are likely to become a thing of the past unless we start running our economy as if the sea and sky matters to us very soon."

I chose this article since we are currently doing labs on ocean acidification as of 9/17/14. I also believe this article would be easily relatable since we are learning about this subject of Ocean Acidification at the moment. What's interesting to me is how they received results from 1975 and 1976. This was interesting because they were conducting similar experiments a little less than 40 years ago. As a next step, we should prevent the spread of high amounts of CO2 since this is one of the probable causes of the reduction in coral growth.


Powered by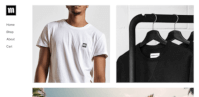 Create your own unique website with customizable templates.