This article is about a new creation of cement that would lower greenhouse-gas emissions. Concrete produces much as one-tenth of industry-generated greenhouse-gas emissions. The decarbonation of limestone, and the heating of cement, is responsible for most of the material's greenhouse-gas being created. Reducing the ratio of calcium to silicate would cut those emissions, and produce stronger concrete. These findings are described in the journal Nature Communications by MIT senior research scientist Roland Pellenq; professors Krystyn Van Vliet, Franz-Josef Ulm, Sidney Yip, and Markus Buehler; and eight co-authors at MIT and at CNRS. The findings were, as Pellenq says, "validated against a large body of experimental data." Also that carbon emissions would be reduced as much as 60%. The work was brought by a collaborative team from MIT and CNRS, where Pellenq is research director. The information was collected in five years of research.



I chose this article since it involves the carbon emission which was material that we have learned in APES and I wanted to know more about discoveries that people have made to reduce these emissions. What's interesting to me is how these scientists have been working on this subject for at least 5 years. This was interesting because this shows how some people in our society have chosen to make another step towards a greener Earth. As a next step, we should make sure these nanoscale properties translate to the mesoscale so we can actually use this cement in the future.


Powered by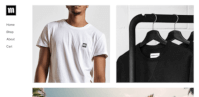 Create your own unique website with customizable templates.