This article is about buoys that carry advanced instruments, including devices called lidar (light detection and ranging) to measure wind speed and direction above the ocean. Other instruments will record air and sea surface temperature, barometric pressure, relative humidity, wave height and period, and water conductivity. These buoys are being commissioned by the Department of Energy's Pacific Northwest National Laboratory in Washington state's Sequim Bay. Starting in November 2014, they will be used as projects for up to a year at two locations, one near Coos Bay, Oregon, and another near Virginia Beach, Virginia. Will Shaw, a PNNL atmospheric scientist, says, "Data provided by the buoys will give us a much clearer picture of how much power can be generated at specific sites along the American coastline -- and enable us to generate that clean, renewable power sooner."

I chose this article since I am interested in the usage of renewable, clean energy. What is interesting to me is that I never knew about the ability using turbines in offshore areas. This may be the beginning to one of the best resources since the turbines would be powered by the offshore winds. These winds could power nearly 17 million homes by generating more than 54 gigawatts of this wind energy. That means this resource could power my own house and hopefully the price of electricity would be lowered. As next steps, if this resource is usable, we should place turbines along the offshore and we would stop needing to burn fossil fuels as energy.



Powered by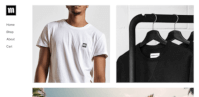 Create your own unique website with customizable templates.